PDF Files and Activities
1. A Penguins Grows Up by Scholastic
2. Penguin Activities
3.Penguins-Step by Step
4. Penguins Songs and Poems
5. Penguin WebQuest
6. Penguin WebQuest Grade 3
7. Uncle Fred's directed drawing of a penguin
8. Penguins: WebQuest for 1st Grade
For Teachers
1. Mr. Popper's Penguins Unit Home School Share site
Songs, Puppets, Poems
Cover Page
Penguin Mask
Penguin Counting Book
Bingo Marker Page
Alphabet Strips
Penguin Lapbook from Lapbook Lessons
2. Unit in PDF by by Ginger, Wende, Paula, and Ami

3.


Penguins Theme Unit
Great site, but you will need to buy a subscription to this site. It is well work its fee.
4.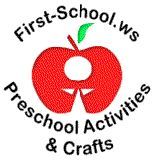 Penguin Theme
Preschool Activities and Crafts
5. Unit on Penguins by SeaWorld for 4-8, but it has great information for teachers with pictures and descriptions of penguins in PDF format.
6. Penguin Capers Unit for K-3
7. Reader's Theatre "Tacky the Penguin"
9. Penguin Pre-School Activities, Songs, etc
10. Penguin Theme Unit Grades 1-3